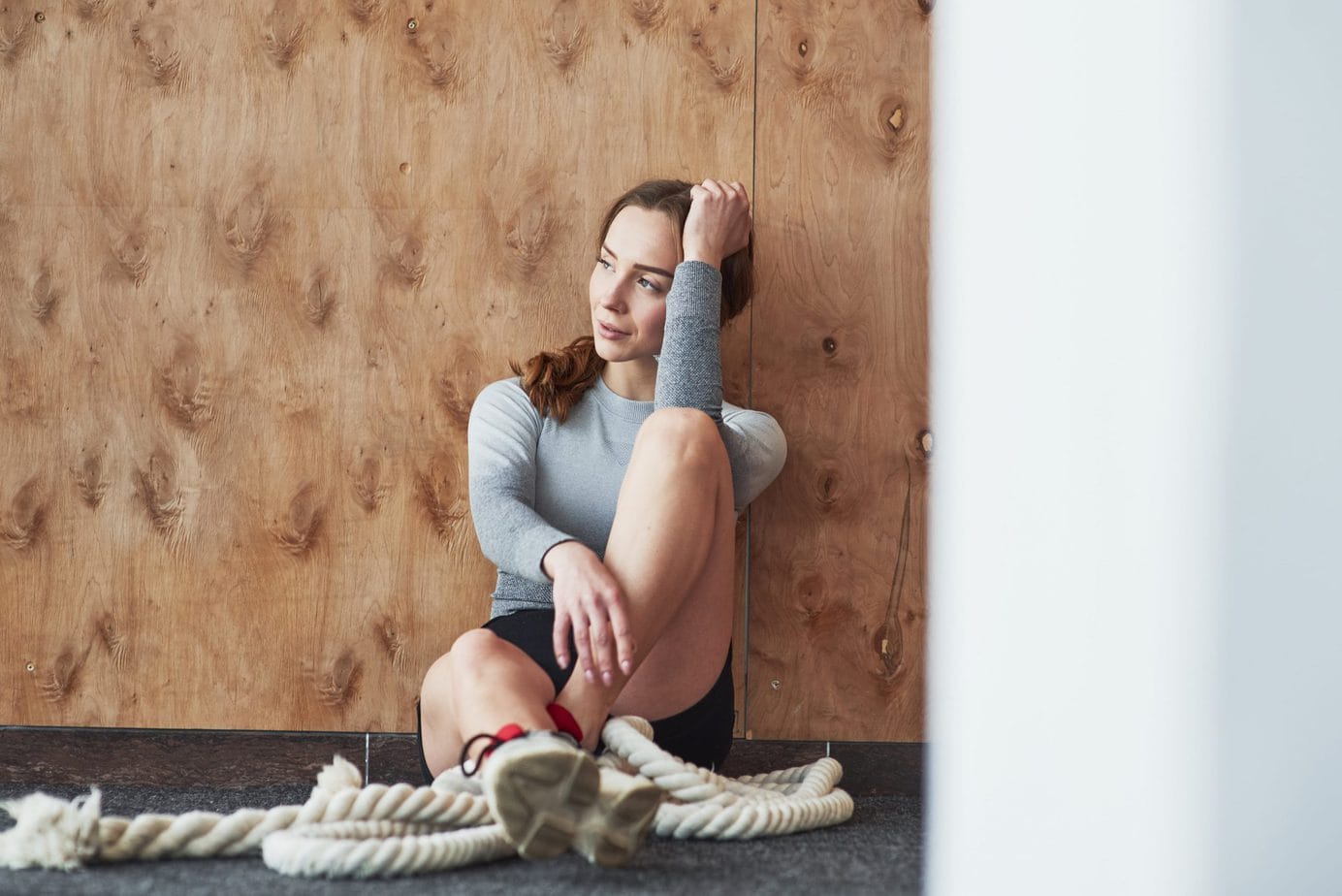 720 Odsłon
22 July 2021

You need about 4 min. to read
The menstrual cycle has a bigger impact on training than you might think. We examined how hormone fluctuations affect training effectiveness in women.
Hormone fluctuations, mood swings…
Hormone levels in the female body are not constant. It depends on what phase of the cycle a woman is currently in. Decreases and increases in hormone levels can sometimes make it very difficult to plan effective workouts.
Hormonal fluctuations are also mood swings. You may have noticed that there are days in a month when you don't want to go out for your favorite workout. And there are also days when you fly like wings to a nearby park to run at least a few kilometers. Interestingly enough, it's not so much the weather that affects your mood as the phase of your menstrual cycle.
What is worth knowing about the phases of the menstrual cycle?
Period, or menstruation, is the first of the five phases of the female cycle. Although the cycle is called monthly, it may have a different length depending on the individual case. On average, it is 28 days, although fluctuations of a few days one way or the other are within the norm.
Follicular phases of the female cycle
The first two phases of the cycle (lasting about two weeks) are the follicular phases (early and late). During this time, progesterone levels drop significantly. There is a good chance that you feel more energetic than during the other phases of your cycle. Provided, of course, that menstruation is not too painful for you.
The upside is that for the first two weeks of your cycle your body is ready for a little more strenuous exercise. Always start with the minimum load and observe your body's reactions. These phases of your cycle are the optimal time for strength training.
Luteal phases of the female cycle
The follicular phases are followed by ovulation. During the fertile days in the female body can be observed the highest level of estrogen, which results in a tendency to injury. It is better not to take part in competitions during this time. Also, postpone the most stressful training sessions for other days.
During the luteal phases (early and late), which begin right after ovulation, the level of progesterone rises sharply. You may experience mood swings and less desire to work out. Even if you manage to go out for a workout, there is a high probability that it will be less efficient than in other phases of your cycle.
Towards the end of your cycle you may notice a growing fatigue. Training, which was previously a great pleasure, suddenly becomes a burden for your body. Remember not to overtire yourself. Do not do anything by force, thanks to which you will minimize the risk of damaging your muscles, tendons and joints.
How to deal with PMS?
If you also suffer from premenstrual syndrome and in the last phase of the cycle you are constantly irritated, think about relaxation training. For a few days, put off intense running and focus on leisurely jogging. Perhaps yoga would be a good idea? Remember to consult your gynaecologist if you have any doubts concerning training in particular phases of your cycle!
Is it worth including my menstrual cycle in my training plan?
Absolutely yes! If you carefully monitor your menstrual cycle, you are able to determine with a high degree of accuracy on which days in the next month your period will fall. Take it into account while writing out your training plan and while planning the start in specific competitions. Unless you belong to the lucky few who don't experience period discomfort at all – then you don't have to plan your workouts with a calendar.
Is a menstrual workout schedule a good idea?
A properly written workout schedule that takes your individual cycle into account is a way to feel even better. If your schedule takes into account the hormonal changes that occur in your body, you can reduce the intensity of your workouts on days when you feel worse. When planning your training sessions, take into account how your body reacts to hormone surges in the various phases of your cycle. There is no universal formula that can be applied in every case. Take your individual predispositions into account and create an exercise plan that will allow you to achieve optimal results.
Featured photo: Freepik